La gran nintendo y su seguridad bien conocida

Empresa qlia fea por la cresta. Siempre tratando de abaratar costos en todo lo posible y cobrar lo mas caro que puedan por sus cagas de productos.
piensen solo en la media guerra campal que tendriamos en el foro si el problema fuera de psn o live… a nintendo se le mira con otra lupa parece
Para vosotros jugones…
En estos casos como responden las empresas, tienen alguna responsabilidad supongo?
Por tus constantes ataque a la empresa, parece que te violó un ingeniero de Nintendo… Te quedó gustando y nació el nombre de tu tienda



Según tu siempre que uno wevea a alguien o algo es resultado de una violacion. Entonces, siguiendo esa lógica tu y Dreaga…




Que medidas tomaba sony y microsoft cuando les pasaba?
Siguiendo esa logica se lo violo un weon de marvel tambien

:
Oigan, marmajas, yo no he abierto ninguna tienda con tal nombre porque me quedó gustando

Voh cállate. si también tienes traumas con algún ingeniero de nintendo

sigue la teleserie, parece que los hackers en realidad se metieron a la cocina cocina de los server de nintendo, han ido sacando cosas de a poco tales como
Debug Builds of Blue and Yellow
Source code for Blue and Yellow
Japanese Debug Builds of G/S
Symbol Map for Crystal.
G/S Source code
Spaceworld '99 demos
Official GameBoy emulator
Internal lists that list everything released (including unreleased ones) for all Nintendo systems up to the DS
Pokémon Gen 7 debug builds, official 3DS legality checkers, a O-Power distribution CIA and a VC Mew distrubtion CIA
*Source code for the N64, Gamecube and Wii *
-Source code for boot0/1/2
-Block diagram/datasheets for every system component & Verilog for AES/SHA
-Documents from BroadOn describing feature planning and implementation + APIs + docs for internal software
-Full IOS SDK
-Source code for IOS (IOS is the Wii Operating System)
-Planning docs for implementation of the system from 2004-2006
-some wii sdk library source code (DVD, EXI)
-source code and info on manufacturing and publishing systems
-some misc. nintendo stuff (internal WPAD SDK from 2005, Wii Overview from RVL_SDK 1.0)
-"sdboot", a special manufacturing version of boot2 which loads data from the SD card; is very buggy and likely exploitable for boot2 code execution on all Wiis (it is retail signed)
-gamecube and ique stuff as well (internal gamecube docs including physical disc layout, massive 2GB+ iQue dump including full CVS for that as well)
por la cantidad de cosas podria ser el hackeo mas grande de la historia en lo referente a videojuegos
Justo estaba viendo esto. Hay caleta de cosas interesantes.
De hecho había un Build de Diddy Kong Racing corriendo en Xbox

¨
Lo intentaron hacer correr por emulador, pero parece andaba muy mal.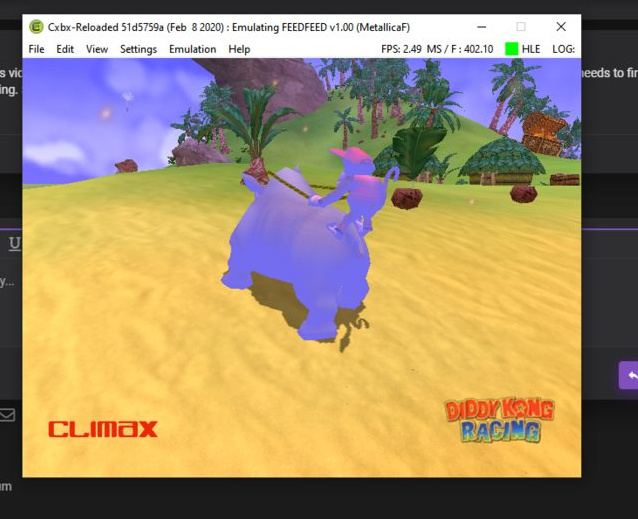 salio a la luz una version del mario64 para pc, no se sabe si tiene que ver con estos hacks, pero para el que lo quiera jugar ahi tiene
For the players

Excelente

Ahí mismo dice que es Fan Made y que lo hicieron en ingeniería inversa. Nada que ver con los leaks.
The fan-made port, which was first shared on social media sites this weekend, was made possible by a 2019 recompilation project which saw fans reverse engineer the game's source code.
Y después agregan:
I mean it's written in the sentence you quote that it's not due to recent hack but thanks to fans reverse engineering the code since last year.
puede que piezas faltantes de lo que estaban haciendo las hayan sacado del hack, eso no esta claro
Ahí tienen el porque nintendo tiene un sistema de amigos tan como la corneta.